Our doctors are happy to provide co-management services for all of our patients, as well as for new patients from other ocular surgeons.
The most common procedures our doctors co-manage are cataract extraction and LASIK vision correction, although they have co-managed with many other surgical procedures.
A cataract is a clouding of the clear lens inside the eye. Changes in this lens can cause blurry vision, light scattering and glare sensitivity. While this condition usually occurs slowly over time, it can sometimes be noticed suddenly.
Other symptoms you may notice include:
Cloudy, fuzzy or blurry vision
Double vision
Poor night vision
Sensitivity to light and glare, especially while driving at night
Frequent changes in your glasses prescription
Dull colors
Inability to perform activities such as reading or driving due to poor vision.
If you experience any of the above mentioned symptoms please make an appointment with your doctor as soon as possible. In fact, any time your vision worsens, you should see your doctor promptly!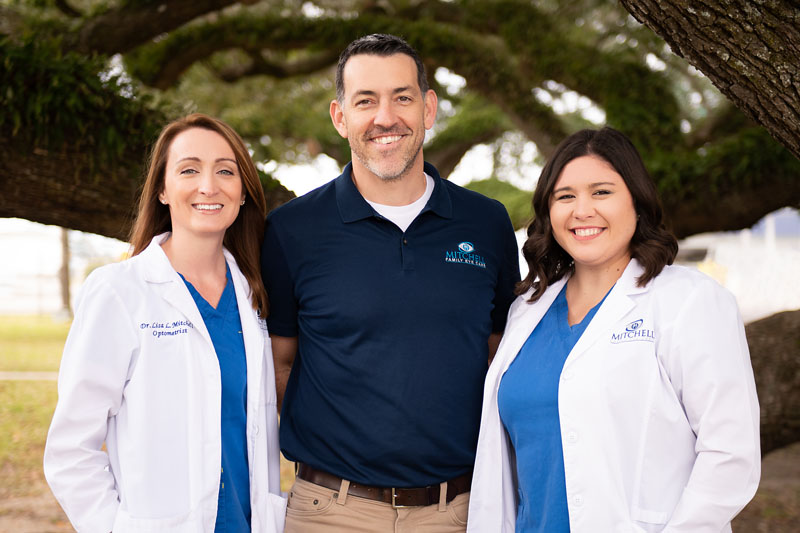 LASIK  vision correction uses an excimer laser to reshape the tissue of the cornea and eliminate refractive error.  LASIK patients typically experience very little or no discomfort following surgery and recover very quickly. Functional vision usually returns very rapidly, with the majority of patients seeing well enough to drive in a day or two without glasses or contact lenses.
There are many factors which may make you a good or poor candidate for LASIK.  We will take measurements of corneal thickness, pupil size, and refractive error to help determine your candidacy for the procedure.  In addition, we are able to identify confounding factors such as contact lens wear, dry eye, cataracts, or other conditions which may limit your ability to have a successful LASIK procedure.  Our number one priority is for everyone to have safe, effective treatment.