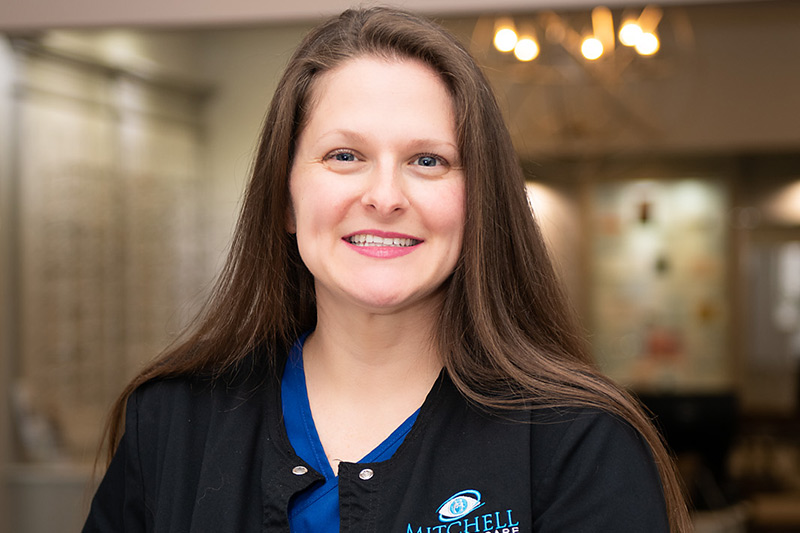 Rachel Zachry (Patient Care Coordinator)
Most days when you walk into Mitchell Family Eye Care, you will likely be greeted by Rachel (in spite of the thousands of tasks she is probably completing!) Originally from Baton Rouge, Rachel moved to Thibodaux, LA after getting married, and she joined our staff in March 2013. Rachel studied at Southeastern Louisiana University, where she earned a Master's of Business Administration. Her previous experience working in the financial industry has brought a great work ethic to our team.
Rachel says, "The eye care industry is quite interesting and ever changing! We have the best patients who make you feel like family. I attribute it to the culture of Southern Louisiana. The doctors that I work for are most attentive to their patients needs and really care about people. The girls that work here are some of the kindest and most caring people that you could meet. They make my job quite pleasurable.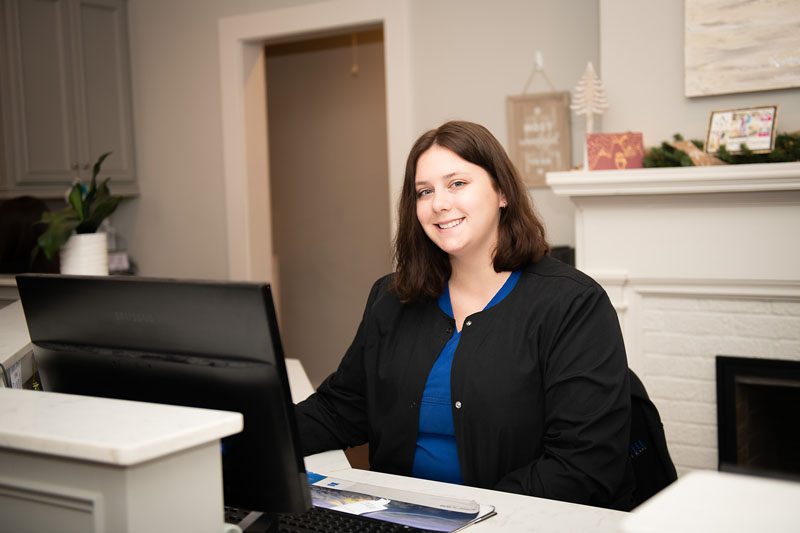 Jessica Chatagnier (Receptionist)
Jessica Reando Chatagnier is originally from Festus, Missouri, and she might be the most genuinely nice person you will ever meet! Jess met her husband Justin on a trip to Louisiana in 2011. She moved to this great state and became a resident shortly after, and she and her husband were married in 2017. Jessica graduated from Fletcher Technical Community College with a degree in Technical Studies, and we were lucky enough to have her join our team in 2017. Jess is an animal lover and a proud fur mom to Bella, Benny, Beau, and Skittle. Jessica loves to travel and volunteer for the Bayou Region Out of the Darkness Walk. Jess says, "I feel extremely lucky to be a part of the Mitchell Eye Care Family. The office is my home away from home.
And we feel the same way— we are so lucky to have Jessica as part of our family!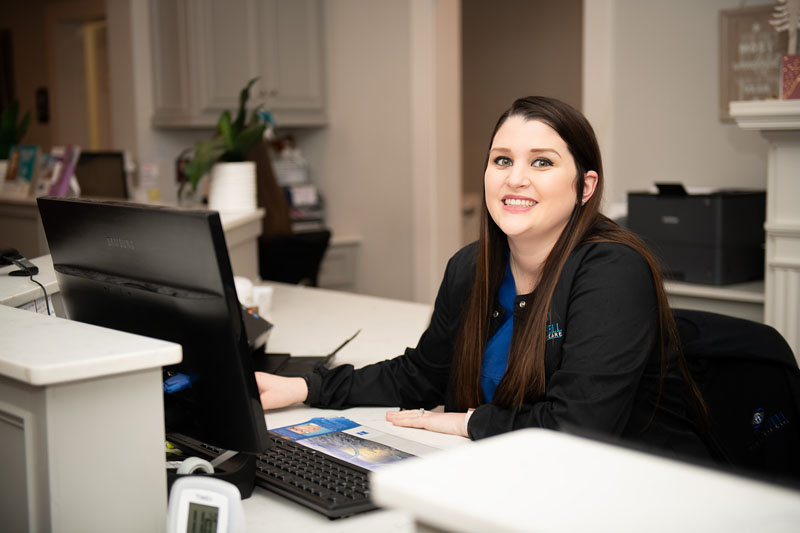 Amanda Blanchard (Receptionist)
When you enter our building, you will be greeted by Amanda's friendly smile. Amanda has been in our office since June of 2018. She has been happily married since 2017 and recently had her first born baby in 2019. She has three years of college education at Nicholls State and Fletcher College. Amanda was born and raised along the bayou in Montegut, LA and now resides in Gray, LA. There is a love and passion that she possesses when it comes to her work and family. Some of her hobbies include cooking, art, hunting, and fishing. Amanda is an all around easy going person who dedicates her heart and soul to everything she does in life.
Courtney Richard (Technician & Vision Therapist)
My love for children and this profession continues to enrich my skills and has allowed me to serve patients each and every day with a smile," says Courtney, who has been a part of Mitchell Family Eye Care since its opening in 2007. Born and raised in Thibodaux, Courtney studied at Nicholls State University where she earned a Bachelor's Degree in Elementary Education. Currently, Courtney works as a lead technician and vision therapist.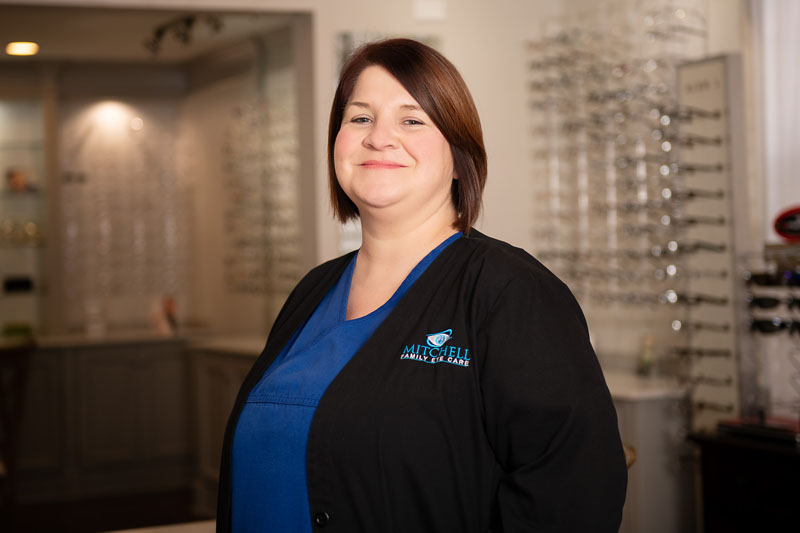 Joelene Himel (Technician)
In January 2014, we were excited with the addition of Dr. Lisa Mitchell to our office. In June that same year, we welcomed Joelene. She comes to us with extensive ophthalmic experience. Joelene worked at Kellum Eye Center in Houma from 2006-2013. Her previous experience working alongside Dr. Lisa has allowed her to transition easily to our team. Joelene was born and raised in Labadieville, LA and currently resides in Labadieville with her husband and three children. We are excited to have Joelene on our team.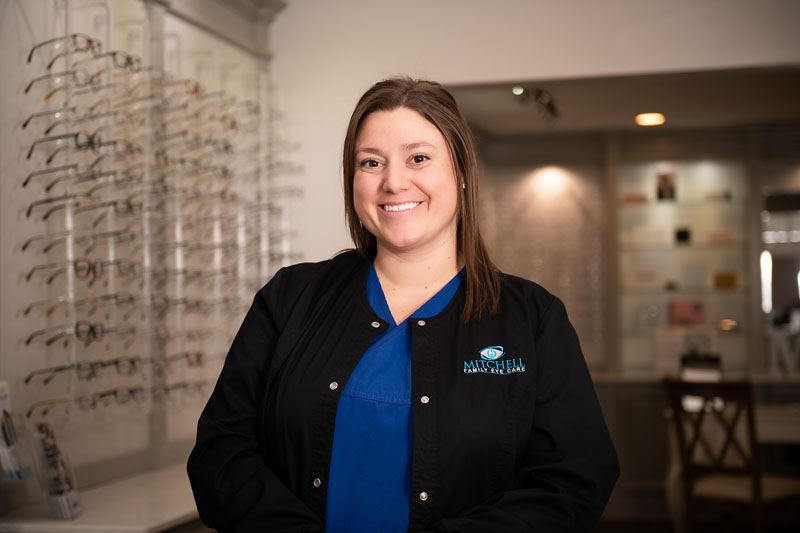 Michelle Orgeron (Technician)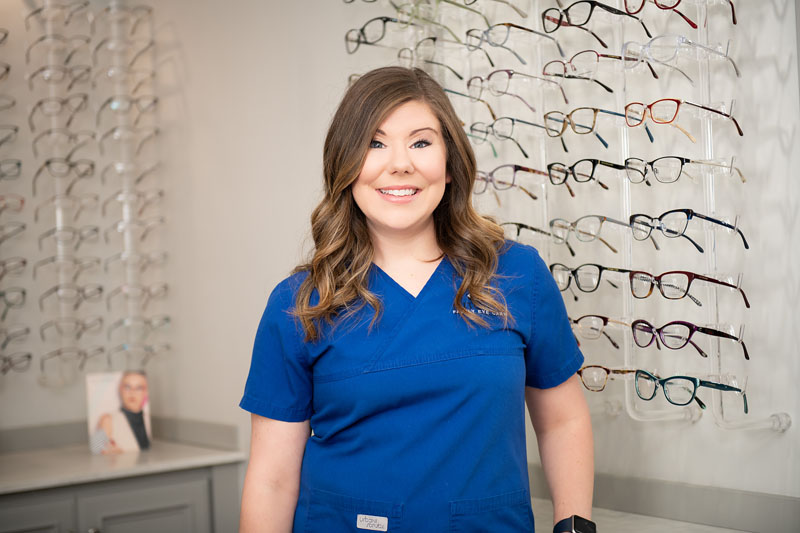 Lindsey Naquin (Optician)
Step into our optical shop and you'll be greeted with a friendly smile from our lead optician, Lindsey. Lindsey joined our team in July 2013 and has amazing ability to help our patients choose the eyewear that meets their styles and needs. Lindsey has quickly become a great optician and a perfect addition to our office. Born and raised in Thibodaux, Lindsey is also a 2012 graduate of Nicholls State University. In her spare time, she enjoys fishing, cooking and learning more about new trends in the optical industry.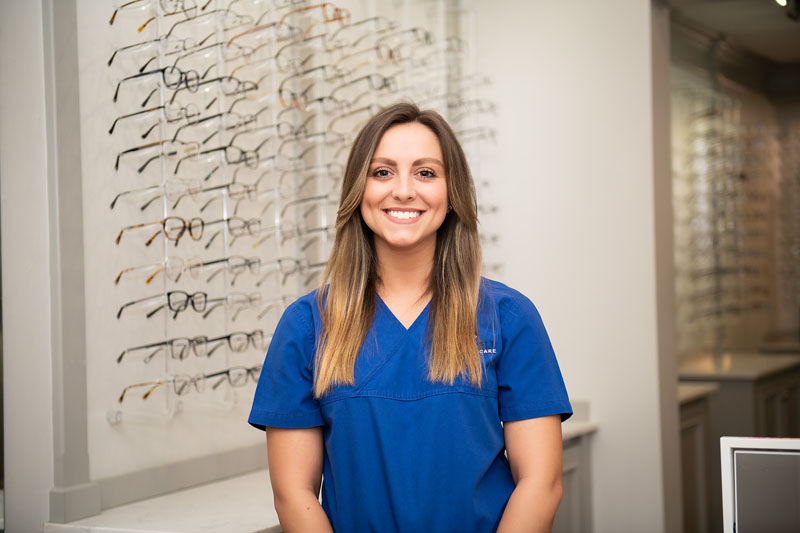 Heather Naquin (Optician)
Choosing the correct glasses and lens style can sometimes be difficult, but our optician Heather makes the process of picking out your perfect pair of glasses go smoothly. Heather graduated in 2017, and has her Associates Degree in Business Administration with a concentration in Medical Coding. Heather began working here in April 2017, and she quickly became an expert! She is a very hard worker with a positive attitude, and she has a knack for developing a friendly bond with each patient. Once you've completed the process of picking out your glasses, you will realize how much fun it can be!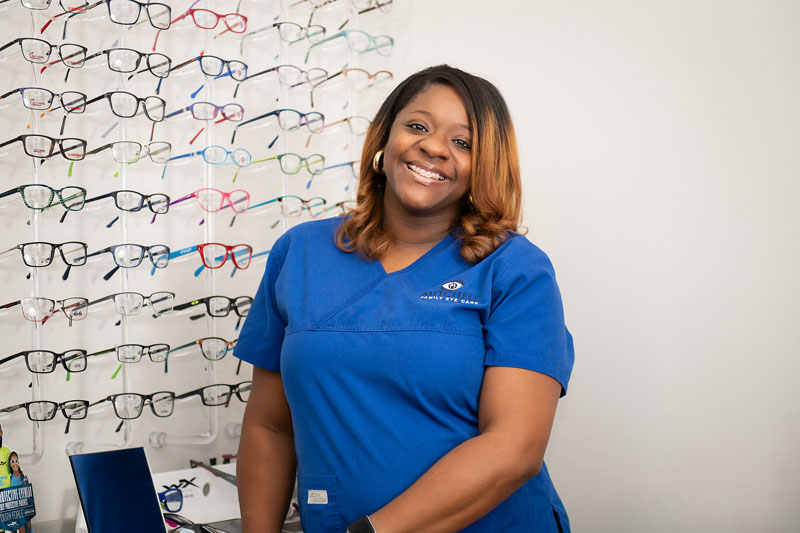 Brittney Triggs (Optician)
Brittany is a Certified Optician who joined Mitchell Family Eye Care in 2019. Brittany graduated with her Associates in Arts in 2017, and brings over 12 years of optical experience to our organization. She specializes in finding the right frame that works perfectly to compliment the structure of each patient's face. Brittany has extensive knowledge of frames and lens options to enhance your lifestyle and vision comfort. In her spare time, she enjoys cooking and spending time with family.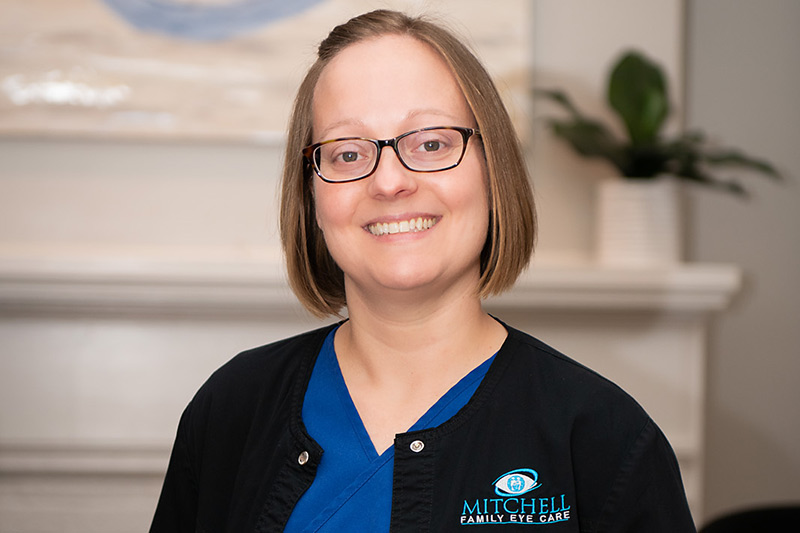 Christine Broussard (Billing and Insurance Specialist)
Understanding insurance and its benefits can be confusing and more or less a hassle for patients. My job is to help patients thoroughly understand their benefits based on their medical and vision needs" says Christine Broussard, who has been with Mitchell Family Eye Care since 2011. Christine, originally from Gueydan, LA, has extensive billing and insurance experience in the medical field. We are proud to have her on our team.